polish posters gallery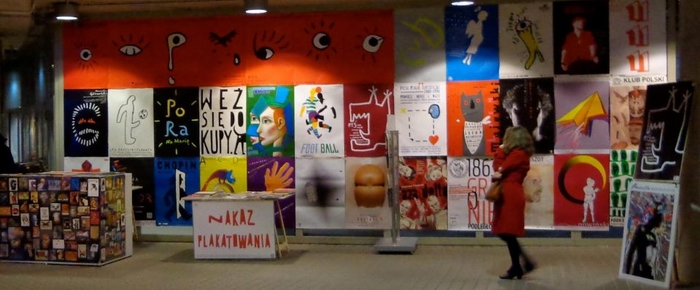 If you happen to be in Warsaw, we welcome you to stop by the Polish Poster Gallery which is located at the BUW - the University of Warsaw Library, one of the most architecturally modern buildings in Warsaw. The Gallery directed by Wlodek Orzel & Darek Zgutka sells and exhibits original, vintage and contemporary posters designed by artists of world-famous . You can browse through, or purchase the posters from our collection in person or online.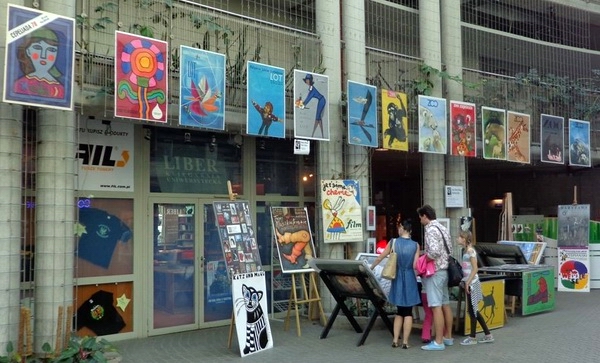 posters & sales
We offer AUTHENTIC and ORIGINAL posters, ocassionally official reprints. We do not make any copies.
Please note that in many cases only one of each poster is available. Because posters are offered at the same time on the web and in the Gallery, you may contact us to confirm the availability. If you cannot find the poster that you are looking for, please contact us
Poster Sizes
In most cases, Polish posters are available in one of two standard sizes:
B1: approx. 97x68 cm. (38.2x26.8 in.)
A1: approx. 84x59 cm. (33.1x23.2 in.)
Please contact us if you would like to know the exact size of a particular poster.
Condition of Posters is usually very good. In the case of older prints, some imperfections, small tears on edges or slightly visible folds are acceptable. We inform you in the case of considerable defects. On request, we provide a detailed description of particular poster.
On-Line Orders
After submitting an order please allow 1-2 days to confirm availability and complete Your order. The acceptance of the order will take place by email with an information about the payment. Orders can be paid by bank transfer, credit card, PayPal or paid in person at the gallery in Warsaw.
Placing of an order indicates your acceptance of terms of use and privacy policy
Shipping:
We always pay a special attention to protect posters. They are rolled and sent in strong mailing tubes.
Orders are usually sent within 1-2 days after confirmation of payment.
Parcels will need to be signed for on delivery.
PRIORITY REGISTERED MAIL
Please allow for delivery
Poland: 1-2 days
Europe: 4-6 days,
Remainder of the world: 10-14 days
Quantity
Location
1-4
posters
5-10
posters
Poland
PLN 15
Europe
EUR 10
GBP 9
EUR 19
GBP 17
North
America
USD 16
USD 25
Azja, Africa
S. America
USD 15
USD 29
Australia
N. Zeland
USD 16
USD 25
---
contact information

email: info(at)poster(.)pl
Contact Form >
tel. 0048 503 341 328

Gallery Location and Hours
The Gallery is located in the new building of University of Warsaw Library in Powi¶le district, near the city center, within ten minutes walking distance of the Old Town and the Royal Castle. Easily reachable by car, Metro (line 2 station 'Centrum Nauki Kopernik') or bus (BUS lines 105, 118 and 127 all stop at the Library)
Address: Polish Poster Gallery, Dobra 56/66 Str., 00-312 Warsaw
Open: Monday through Friday from 12.30 p.m. to 7 p.m. and Saturday from 12.30 p.m. to 5 p.m. (closed on Sunday)
View Larger Map
---
the buw - a warsaw tourist attraction
The architecturally modern University of Warsaw Library building has a botanical garden located on its roof. Designed by Polish architect Marek Budzyński.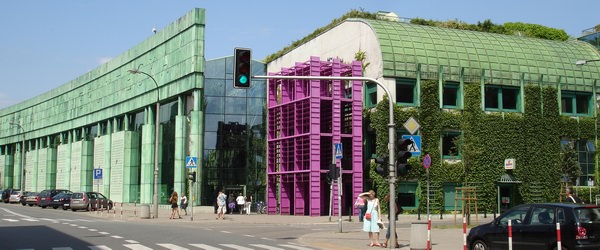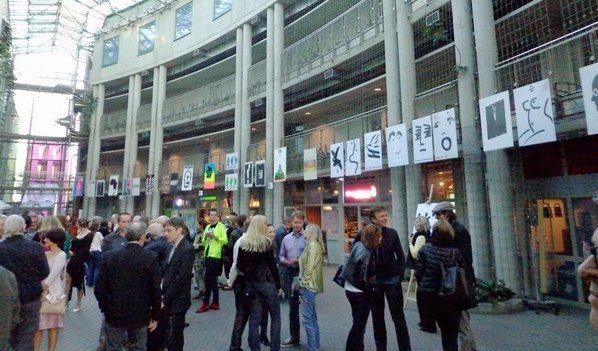 LEWANDOWSKI & WASILEWSKI, POSTERS
Exhibition accompanying the 24th International Poster Biennale in Warsaw, June 2014
© copyrights
Please note that buying a poster does not include acquisition of any copyright or reproduction rights owned by artist or their heirs.
The content of this website is the intellectual property of the domain Poster.pl. If you want to use text or illustration of the website please notify us or link to us.